Build It the Way You Dream It
When it comes to Construction Financing, a quick closing can mean the difference between a profitable project built on-time and under budget or another lost opportunity. Given the risk that comes with rapidly changing market conditions, our deal certainty can be a game changer for the experienced builder.
From Owner Occupied or Non-Owner Occupied, Multi-family residential units to small factories, we are known for our unique approaches to each deal, finding a way to secure the funding you need for your next construction project.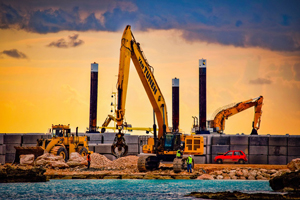 Commercial Ground-Up
Multi-family (5+ Units)
How to Apply
Commercial Ground-Up
PROGRAM OPTIONS
LTV up to 75% of appraised value
LTC up to 85%
Rates Starting at 5.75%
Loans from $100K – $30M+
Terms from 24 months to 30 yr Fixed (Program Dependent)
Foreign National Programs Available
Mid-FICO scores from 620*
Fund Time as quick as 21 days
Owner Occupied and Non-Owner Occupied
Programs Available with Land Acquisition
* FICO scores under 620 on a case-by-case basis
PROGRAM OPTIONS
Office
Retail Stores
Shopping Centers
Warehouse/Flex Space
Hospitality
Medical
Assisted Living
Mixed-Use
Ground-up Construction Completion and Broken Priority
Multi-family (5+ Units)
How to Apply
Building Your Financial Future One Project at a Time.
Ascension